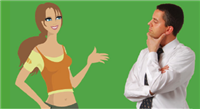 How to model natural full-body conversations between humans and chatbots, agents or humanoids? What elements are important from the very first moment a conversation seems to start until a real almost intimate relationship has been built (or it's time to say goodbye)?

At Chatbots.org, we're extremely interested in these elements as we're trying to structure current and future parts of this website based on those elements. Therefore, we've worked quite extentisvely on this model althought it's still a draft. Read the 9 main stages below, download the full PDF(Human Agent Model Elements) and you're invited to leave your comments and suggestions!
We have defined the following 9 'stages':
Identity: The agent's identity. The 'who'. Not based on any conversation, but it is about its personality, its knowledge, its social background, and which sensors, arficial senses, this agent has to sense its environment?
Identification: How can an agent distinguish a human being from other living (and non-living) entities by observing its sensors and how can an agent identify them: does the agent already know this person?
Perception: Is something different than the last time the human being and virtual agent communicated? What does the body posture and facial geography say? Would the agent already be capable to say something about its conversational partner, the human being, without any communication, just by observing? The filtering process, which information is relevant, is extremely important in this phase.
Processing: During this phase, the communication has been started and the agent is processing the verbal and non-verbal input from the human, creates associations and intentional behavior.
Expression: At this stage the agents knows what to express, and choses from ther the thousand ways to express it. Using gestures? Body posture? Words? Intonation. It's all part of this phase. Actually, this is the last phase of the communication loop as it's now time for the human being to respond.
Appearance: Where and in what form do the agents appear? On screens? As holographic projections? Augmented reality? Embedded in humanoids?
Skills: Independent of its communication skills: what can this agent do for human beings? Is he a good coach? A trainer? A role player/actor? A friend? A translator?
Societal impact: An interesting category with discussions on the impact of embedding of conversational AI in our society. Sociological, psychological and philosophical.
Integrate: How to integrate all those concepts into a working environment that feels natural and normal to human beings?

And here's the full PDF:
Chatbots.org_Human_Agent_Model_Elements_.pdf