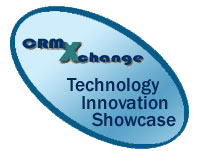 On Thursday, 25th July 2013 CRMXchange will continue their Technology Innovation Showcase series with a live webcast featuring technology from Creative Virtual, a leading customer experience management platform provider for global enterprises. Presented by Creative Virtual Founder & CEO Chris Ezekiel, this free session is titled Unify the Customer Experience on Mobile, Web & Social Channels and is scheduled to begin at 11:00 am ET/ 4:00 pm UK time.
While having a multi-channel customer experience strategy is necessary in today's hyper-connected world, it hasn't been easy for organisations to execute. Until recently, creating and deploying personalised content on web, mobile and social channels has been a challenging task for customer service professionals, marketers and even IT. During this webcast, Chris will discuss how enterprises can now easily design and implement an anytime, anywhere customer service strategy by using intelligent virtual agents. Virtual agents can answer questions on any device 24 hours per day, 7 days per week giving customers access to information whenever they want it.
Highlights of this Technology Innovation Showcase include:
Discussion on the increased demand of customers wanting to self-serve across multiple channels while still receiving a personalised experience
Examples of how major brands like Verizon, HSBC, Autodesk and National Rail Enquiries deliver a powerful experience and ROI using their virtual agents
Live demonstrations on how intelligent virtual agents help companies effectively engage with customers, improve satisfaction levels and decrease customer support costs
An inside look at how Creative Virtual's technology works from data collection to analytics
"Gone are the days when a customer may share a poor experience with family and a few friends. Today customer service is played out on a worldwide stage and every organisation needs to put a strategy in place to positively engage with customers across all these channels," says Chris. "Creative Virtual's technology is designed not only to allow companies and brands to provide seamless multi-channel customer experiences, but also to give them that increasingly important insight into those customer interactions and behaviours through our powerful conversational analytics and reporting tools."
To register for this Technology Innovation Showcase, please visit the CRMXchange website.