VirtuOz, Inc., the leading provider of intelligent virtual agents (IVAs) for online marketing, sales, and support, announced today that the company has been named a semi-finalist in CRM Idol 2012. Now in its second year, the prestigious award program was founded by author and analyst Paul Greenberg to assist up and coming CRM companies gain visibility in the CRM community, and with key industry influencers. Primary judges include notable CRM luminaries such as Brent Leary, Esteban Kolsky, Denis Pombriant, Jesus Hoyos, Laurence Buchanan, Mark Tamis and Silvana Buljan.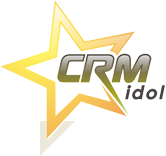 VirtuOz is among 14 elite companies selected to compete for top honors in the Americas category. The winners will be announced in December 2012 and will be determined by the primary and extended panel of judges, and popular vote.
"We are honored to be named a CRM Idol semi-finalist. CRM is experiencing a tremendous wave of innovation driven by this year's CRM Idol contestants," said Pam Kostka, chief marketing officer at VirtuOz. "Being selected for the next round of the competition further validates that intelligent virtual agents are ushering in the next era of self-service via a conversational interface. However, the recognition truly belongs to our visionary customers and every VirtuOz employee who have partnered to deliver innovative solutions to market that are redefining customer self-service."
As noted in the CRM Idol 2012 review, "With the popularity of Apple's Siri growing even in its infancy, the rise of personalized digital assistance is more of a question of when, than if. And VirtuOz has put together a powerful conversational interface platform that has them in a great position to capitalize on this growth."
Also reinforcing the coming age of the virtual agent, Gartner Research predicts that virtual assistants will become the new standard for online customer interaction by 2015. IVAs create a next generation customer experience for online sales, marketing and support self-service – all at one-tenth the cost of traditional channels. Virtual agents are available via consumer preferred access points – the Web, mobile phones and social media, such as Facebook – to meet the 24/7 demands of today's digital customer and forge meaningful digital customer relationships between a business and their consumers.